In working order!
For the hefty price of $5!
I can't find a model number on this beast but I found the
Brother Wizard
which looks like it is kind of close.
I gave it a good wipe down but it needs a good oil. The case it came in got water damaged in the previous owners garage and the wood base got a bit mildewy but other than that it is in such good condition!
Anyway, what you have all been itching to see... the progress of my Sonic Blanket.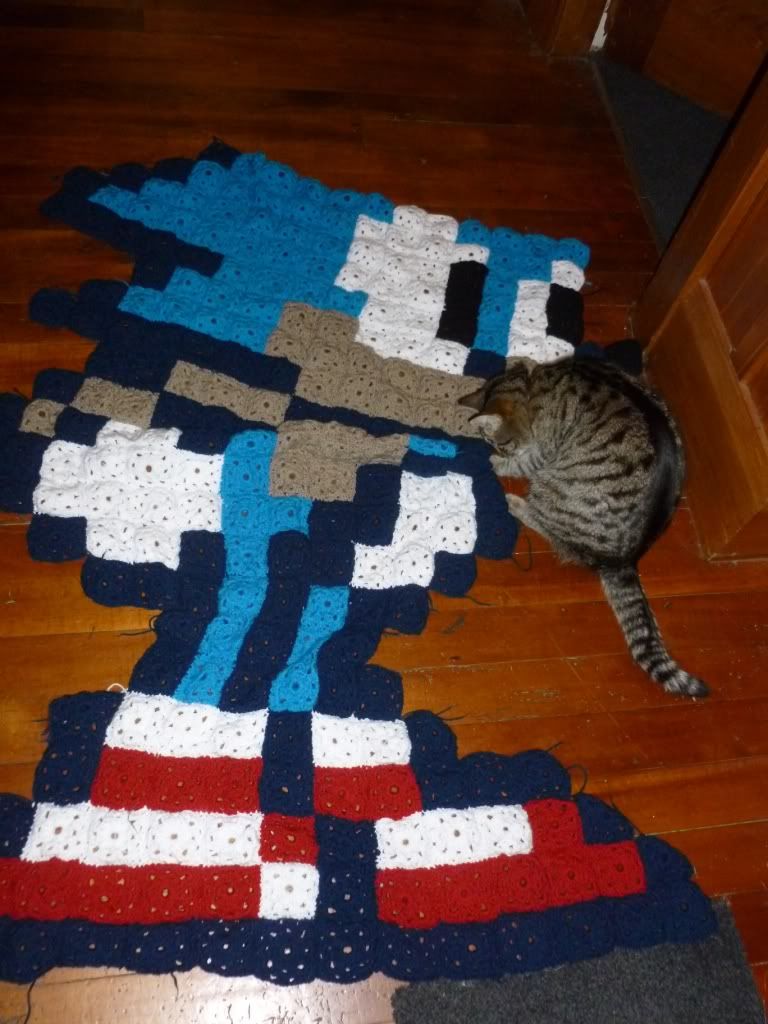 Killer got hold of my un-woven-in ends
I have only got about 5 rows to go now, which equals about 36 squares. Pretty exciting to see the progress, although I still have the background to go which is heaps less exciting. I am still not quite sure what colour the background will be - either mint green or a light blue?
Fun Fact - Sonic will be a bit taller than me when completed!