I had a few slightly broken pallets lying around from a time when my old flatmate decided to make a pallet bed. They were shoved to the side of the house ready for an awesome summertime bonfire but I had a flash of inspiration and decided to try it out.
This is my tester version. Slightly blurry with the stencil overspray and not quite the right fonts but I still think it looks awesome.
I got to use a skill saw - under Dave's supervision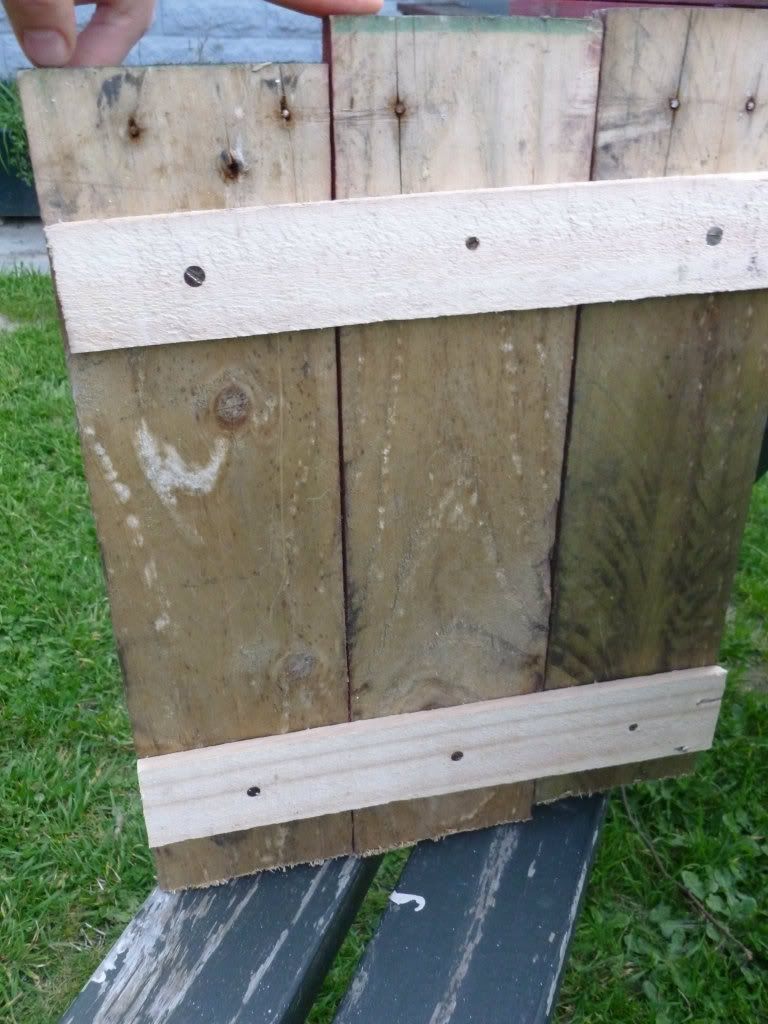 The back, glued and screwed
Luckily the glue hadn't totally dried and I could tap that wonky board back into place after this photo
What do you think?
I'm hoping to make a few up to sell at a market next month.
What words would you be interested in seeing?
What price should I sell them for? Or what would you buy them for? (this one is approx 40cm x 30cm)
Do you like the pieces rough and different lengths or all uniform?
Cheers for your opinions :) It is pretty exciting to hop on the pallet bandwagon!